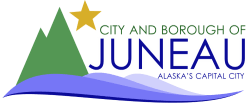 Of 29 new resident cases in Alaska, one's in Juneau
The Alaska Department of Health and Social Services reports one new resident case of COVID-19 in Juneau. How the individual contracted the virus is under investigation.
Cumulatively, 44 residents from Juneau have tested positive for COVID-19 since March. Of those, three cases are active, 39 individuals have recovered, and two are deceased. Juneau has had a total of four nonresidents with COVID-19, three of which have recovered and one is active.
Juneau's resident case today is part of 29 new ones reported statewide. The State of Alaska has had 883 cumulative cases; 348 are active. The state has also had a total of 179 nonresidents test positive for COVID-19, including four reported today.
The nonresident with COVID-19 reported yesterday was an employee of a contractor that provides services to the Greens Creek Mine, according to a statement from the Hecla Mining Company. The individual tested positive during a mandatory pre-shift quarantine. All employees and contractors for Greens Creek must complete quarantine and testing before they are allowed to report to work at the mine.
As Juneau continues to open up, it's imperative to practice these preventive measures:
Stay six feet or more away from non-family members.
Cover your mouth and nose with a face covering when around others.
Wash your hands frequently.
Stay home if you are sick and get tested for COVID-19 if you have even mild symptoms. Call Juneau's COVID-19 Screening Hotline at 586-6000, 8 a.m. to 5 p.m. daily.