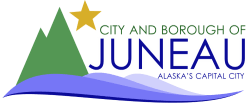 New cases in Juneau: 1 resident, 1 nonresident
The Alaska Department of Health and Social Services reports one new resident case of COVID-19 in Juneau. How the individual contracted the virus is under investigation. Juneau also has a new nonresident case, an individual from the mining industry, according to state data.
Cumulatively, 43 residents from Juneau have tested positive for COVID-19 since March. Of those, two cases are active, 39 individuals have recovered, and two are deceased (deaths occurred outside Alaska). Juneau has had a total of four nonresidents with COVID-19, one case is active and three are recovered.
"I want to remind Alaskans to buckle down on prevention. As case counts continue to rise in Alaska, we must be diligent about keeping six feet away from others, wearing a cloth face covering when you're out in public, washing your hands often, and isolating and calling a health care provider to ask about testing if you're experiencing even mild COVID-19 symptoms," Alaska Chief Medical Officer Anne Zink said in a state press release yesterday.
Juneau's resident case today is part of 19 new ones reported statewide. The State of Alaska has had 854 cumulative cases; 319 are active. The state has also had a total of 175 nonresidents test positive for COVID-19, including eight new today.
For more local news, information, and resources to help keep Juneau healthy, go to juneau.org/covid-19 and Bartlett Hospital's COVID-19 page.