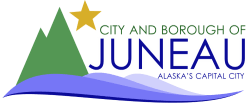 State reports three new COVID-19 cases in Juneau, including two deaths that occurred outside of Alaska
Two Juneau residents have died from COVID-19, according to the State of Alaska. The individuals, who have no connection to one another, had been in long-term care facilities in different states outside of Alaska when they died in May. One case was located in Washington while the other was located in New Jersey. Both had tested positive for COVID-19 more than a week prior to death. The City and Borough of Juneau extends its condolences to the family members and friends of these two individuals. They are the first deaths attributed to Juneau; the state's total number of deaths is now 14.
One of the deceased was male and the other was female. One was 60-69 years old, the other 70-79 years old. Their death certificates listed Juneau as their place of residence. In accordance with national standards, COVID-19 cases and deaths are counted by a person's residency, not where they contracted the virus. Counting by residency allows for consistency and avoids cases being double-counted between states.
The two deaths are part of three new COVID-19 cases being reported in Juneau today, which means Juneau has one new active case. How the individual contracted the virus is under investigation. Cumulatively, 42 people from Juneau have tested positive for COVID-19 since March. Of those, one case is active, 39 have recovered, and two are deceased.
Juneau's three resident cases today are part of 20 new resident cases reported statewide. The State of Alaska has had 836 cumulative cases; 303 are active. The state has also had a total of 167 nonresidents test positive for COVID-19, including three individuals in Juneau who have recovered.
As a reminder, the most effective strategy to slow the spread of COVID-19 is prevention. Please stay six feet or more away from non-family members, cover your mouth and nose with a face covering when around others, wash your hands frequently, stay home when you're sick and get tested for COVID-19 if you have even mild symptoms. Call Juneau's COVID-19 Screening Hotline at 586-6000, 8 a.m. to 5 p.m. daily.