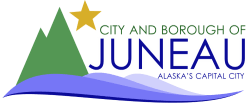 Third case of COVID-19 confirmed in Juneau
The Alaska Department of Health and Social Services (DHSS) today confirmed Juneau's third case of COVID-19. According to DHSS, this individual is a close contact of a previously confirmed case. The City and Borough of Juneau is coordinating closely with DHSS. Officials with the state Division of Public Health will initiate a contact investigation and reach out to any person who may have come into contact with this individual. Public Health will notify and isolate additional persons as appropriate. CBJ will update the public with information needed for community health and safety as CBJ learns of it.
As a reminder, please follow these guidelines to stop the spread of COVID-19:
Wash hands frequently, cover coughs and sneezes, and clean frequently touched surfaces.
Keep at least 6 feet away from others. Stay home and work from home as much as possible.
If you are sick with a respiratory infection, even with mild symptoms, isolate yourself from others, and call your health care provider ahead of time if you need medical attention.
In accordance with the Juneau Assembly's Hunker Down resolution, Juneau residents are required to stay at home as much as possible.
Continue to follow the Centers for Disease Control and Prevention (CDC) recommendations.
For more local news, information, and resources to help keep Juneau safe and healthy, go to CBJ's COVID-19 page.