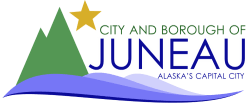 Testing reveals more positive cases connected to cluster of nine
After nine employees tested positive for COVID-19 last week, Juneau seafood processor Alaska Glacier Seafoods coordinated with the City and Borough of Juneau to test all remaining employees – about 113 individuals – on July 15. From that testing effort, 26 additional employees received positive results Saturday night; it is not known at this time how many are residents and how many are nonresidents. These individuals are currently in isolation. The Alaska Division of Public Health in Juneau is actively conducting contact investigations and will notify and quarantine additional people as appropriate. Results from remaining tests are still pending.
As reported by CBJ on July 17, the original grouping of nine positive cases at the company stemmed from an employee who contracted the virus through community spread.
"The CBJ Emergency Operations Center has been in touch with Alaska Glacier Seafoods over the weekend to offer support and assistance," EOC Incident Commander Mila Cosgrove said. "CBJ appreciates AGS's continued transparency and how quickly AGS has engaged CBJ and Public Health. We are confident AGS is taking necessary steps to reduce the impact on the broader community. This situation is a good reminder to all of us that we need to remain vigilant about limiting our opportunities for exposure."
CBJ is reporting the 26 new cases ahead of the state. The Alaska Department of Health and Social Services will likely be reporting these cases in the coming days.
CBJ plans to conduct follow up testing of AGS employees later this week. As CBJ learns more about the situation, it'll update the community.