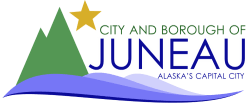 Community spread case leads to eight new COVID-19 cases in Juneau
A resident COVID-19 case in Juneau reported by the Alaska Department of Health and Social Services on July 14 has been determined to be a result of community spread, according to Public Health Nursing in Juneau. That means the person had no known contact to a positive case and hasn't recently traveled within or out of state. The individual has since recovered, but eight close contacts received positive COVID-19 test results Wednesday evening.
"This grouping of cases shows exactly why it's important for Juneau citizens to be vigilant in their use of masks, social distancing, and hygiene. Community spread is a real thing, a threat to the community, a threat to our citizens, our businesses, and our health care system," City and Borough of Juneau City Manager Rorie Watt said.
The initial July 14 community spread case and the eight subsequent secondary cases are associated with Juneau seafood processor Alaska Glacier Seafoods, which implemented its internal COVID-19 response plan, including the company's required quarantine procedures. Of the eight new cases, four are residents and four are nonresidents (Note: The state is today reporting six new cases for Juneau – three residents and three nonresidents; discrepancies sometimes exist between state and local numbers due to delays in data input). All eight are currently in isolation and their close contacts are quarantining. The company reports the employees have had mild illnesses. The Alaska Division of Public Health in Juneau is conducting contact investigations and will notify and quarantine additional people as appropriate. At this time, Public Health has identified very few close contacts within the community.
Here are some additional details:
The individual in the initial case started showing symptoms on July 4 and immediately quarantined at home. The individual tested for COVID-19 on July 6 and received a positive result on July 11. The state of Alaska reported the positive result on July 14. Again, Public Health Nursing in Juneau has determined this case to be a result of community spread.
On July 8, the company began quarantining potential close contacts. On July 11, several employees who are part of the same work crew as the initial positive case started exhibiting symptoms, like body aches and fever. The company reached out to CBJ, and Capital City Fire/Rescue tested 17 employees on July 12. From that testing effort, eight came back with positive results Wednesday afternoon; all eight were symptomatic. Some of these cases may be considered recovered as early as this weekend due to limited symptoms and the amount of time in isolation.
As a safety caution, CCFR tested all remaining employees Wednesday evening, about 113. Only two of these employees exhibited symptoms and had been isolating; the rest have none. Public Health is working with AGS to provide appropriate guidance to employees. Results from Wednesday night's tests are pending.
Initial contact tracing indicate there has been minimal opportunity for further community spread and all individuals identified as close contacts have been notified. The AGS COVID-19 Work Control Plan includes a thorough cleaning regimen, social distancing, required personal protective equipment like surgical masks and gloves, and closed campuses, including separate housing for healthy, quarantined, and isolated employees. CBJ appreciates the company for being transparent and forthright with information, and looking out for the health of the community.
Of reported COVID-19 cases, Juneau currently has nine active cases and Public Health is keeping track of 36 close contacts. The most effective strategy to slow the spread of COVID-19 is prevention. If you can stay six feet or more away from non-family members, wear a face covering, wash your hands frequently, and stay home when you're sick, you're limiting your own risk and helping to protect your community. COVID-19 won't spread far if everyone in the community does their part. If you have even mild symptoms, call Juneau's COVID-19 Screening Hotline at 586-6000, 8 a.m. to 5 p.m. daily.