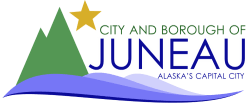 State confirms first case of COVID-19 in Juneau
The Alaska Department of Health and Social Services (DHSS) today confirmed Juneau's first positive case of coronavirus disease 2019 (COVID-19). The City and Borough of Juneau is coordinating closely with DHSS. According to DHSS, the confirmed case is an adult. The individual has not been hospitalized and is isolating at home. At this time, it is not known if this is a travel related case.
Officials with the state Division of Public Health, in concert with CBJ, will initiate a contact investigation and reach out to any person who may have come into contact with this individual. Public Health will notify and isolate additional persons as appropriate. CBJ will update the public of any information that is needed for community health and safety.
CBJ encourages the community to continue following the Centers for Disease Control and Prevention (CDC) recommendations, such as handwashing, social distancing, and cleaning and disinfecting frequently touched surfaces daily.
If you are sick or suspect that you may be infected with the virus that causes COVID-19, you should take steps to help prevent the disease from spreading to people in your home and community. If you think you have been exposed to COVID-19 and develop a fever and symptoms, such as cough or difficulty breathing, call your healthcare provider for medical advice. Additional current information on COVID-19 is available through DHSS at coronavirus.alaska.gov.
Visit juneau.org/covid-19 for information, links, and resources to help keep Juneau safe and healthy.