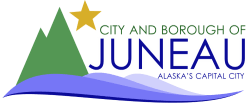 PSA: Utility Advisory Board Meeting Cancelled
The Utility Advisory Board Meeting scheduled for Thursday, May 12, 2022 at 5:15pm has been cancelled. The next UAB meeting is scheduled for Thursday, June 9, 2022 at 5:15pm at the Water Utility Shop (2520 Barrett Avenue.).
Please check the CBJ calendar at https://juneau.org/calendar for meeting and participation updates. For more information, please contact the CBJ Utilities Division at 907-586-0393.