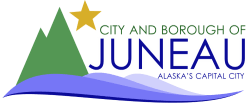 One new case of COVID-19 detected in Juneau
The Alaska Department of Health and Social Services (DHSS) has reported another confirmed case of COVID-19 from Juneau. The source of the virus is under investigation. According to DHSS, this new case is female, aged 50-59.
Juneau has now had 24 cumulative cases – five cases are a result of community transmission, 13 secondary, one travel, and five cases are pending investigation, according to DHSS. Thirteen cases have recovered.
An individual who's recovered from COVID-19 is no longer infectious. The Alaska Department of Health and Social Services considers a person recovered based on the following guidelines:
Fever has to be completely gone for at least 3 days (72 hours) without the use of fever-reducing medications; AND,
Improvement in respiratory symptoms (e.g., cough, shortness of breath); AND,
At least 7 days have passed since symptoms first appeared.
The Section of Public Health Nursing determines this criteria through daily interviews with the infected person and in conjunction with their primary provider. People who are recovered should still practice social distancing and other preventive measures.
Juneau's case is one of nine new ones around the state, for a cumulative statewide total of 309.
For more local news, information, and resources to help keep Juneau safe and healthy, go to juneau.org/covid-19.