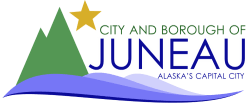 Mendenhall River Flood Event Update (9 PM 8/5)
The Mendenhall River continues to flood due to the release of Suicide Basin. At least one structure has been lost to the river and others are at risk and/or have been evacuated.
The CBJ emergency operations center recommends residents of Marion Drive evacuate overnight due to concerns of potential bank failure that could result in quick overnight land wasting.
The road bridge at Back Loop is closed.
The footbridge at Dimond Park is closed.
For the sake of emergency teams and impacted residents, please stay away from the River through the duration of the event.
Members of the public impacted by flooding and in need of guidance should contact (907) 586-0600.
This is an evolving situation and more information will be released as it is available.