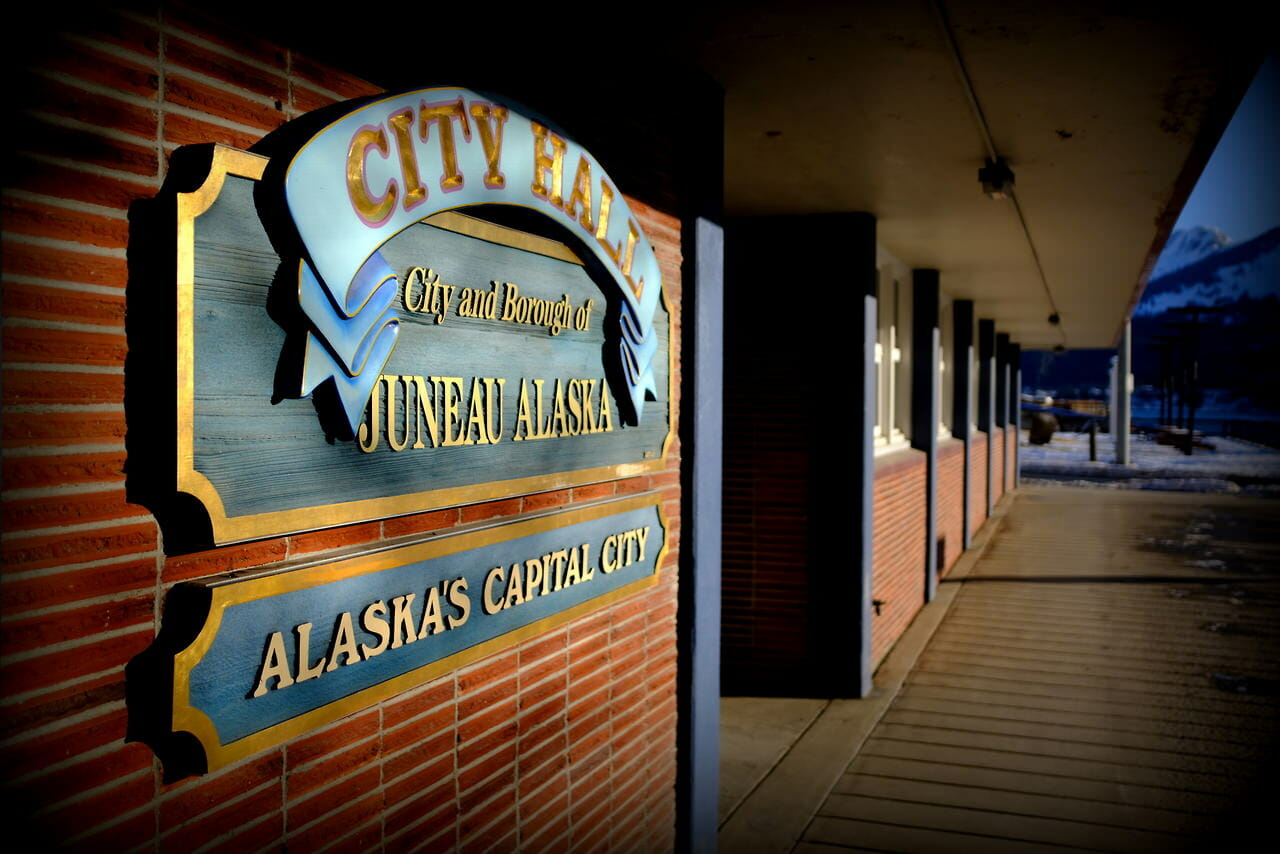 Comment on the proposed budget at Special Assembly Meeting April 22
The public is invited to provide feedback on the proposed budget at a Special Assembly Meeting April 22 at 5 p.m. The public can comment on the property tax mill levy rate, the City and Borough of Juneau operating budget, the Juneau School District general operating budget, and the capital improvement program. An Assembly Finance Committee meeting will immediately follow. Both meetings will be conducted completely online.
If you want to provide public comment during the Special Assembly meeting:
Call the Municipal Clerk's public testimony request phone line at 586-0215 by 3 p.m. April 22
OR
Send an email to

[email protected]

by 3 p.m. April 22 and provide your full name, email address, the phone number you'll be calling from, and the agenda topic(s) on which you wish to testify. The Clerk's office will then contact you with instructions on connecting to the Special Assembly Meeting to provide public testimony.
Testimony time will be limited by the Mayor based on the number of participants. Members of the public are encouraged to send their comments in advance of the meeting to [email protected].
Items up for public hearing at the Special Assembly Meeting include:
Ordinance 2020-08: An Ordinance Establishing the Rate of Levy for Property Taxes for Calendar Year 2020 Based Upon the Proposed Budget for Fiscal Year 2021
Ordinance 2020-09: An Ordinance Appropriating Funds from the Treasury for FY21 City and Borough Operations
Ordinance 2020-10: An Ordinance Appropriating Funds from the Treasury for FY21 School District Operations
Resolution 2877: A Resolution Adopting the City and Borough Capital Improvement Program for Fiscal Years 2021 through 2026, and Establishing the Capital Improvement Project Priorities for Fiscal Year 2021
The public can listen to both the Special Assembly and Assembly Finance Committee meetings in a few different ways:
Read the Special Assembly Meeting agenda packet for more information on the public hearing items. Here's the Assembly Finance Committee meeting agenda packet.

For more information, contact the City Clerk's Office at 586-5278.