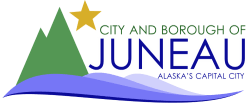 Two more cases of COVID-19 detected in Juneau
The Alaska Department of Health and Social Services (DHSS) has reported two more confirmed cases of COVID-19 from Juneau. The source of the virus for both cases is secondary. According to DHSS, both cases are male, one aged 10-19 and one aged 50-59.
Juneau has now had 26 cumulative cases – five cases are a result of community transmission, 20 secondary, and one travel, according to the Division of Public Health. Seventeen cases have recovered.
When referring to the source of the virus, CBJ uses the same categories as the State of Alaska:
Travel– Cases attributed to travel were outside of Alaska during some or all of their exposure period in a location with known COVID-19 cases (either international or within the US).
Secondary– Cases attributed to secondary transmission were a contact to a confirmed Alaskan case, often within a household.
Community– Cases attributed to community spread were interviewed to ascertain their source of exposure or index case, but none could be determined. Their exposure was potentially an undiagnosed case within the community or an unnamed connection to another confirmed case.
Juneau's two cases are part of eight new ones around the state, for a cumulative statewide total of 329. According to the state, 168 have recovered.
For more local news, information, and resources to help keep Juneau safe and healthy, go to juneau.org/covid-19.