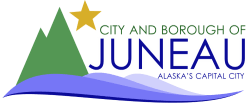 State reports another COVID-19 case from Juneau
The Alaska Department of Health and Social Services (DHSS) has reported another confirmed case of COVID-19 from Juneau. According to DHSS, the individual is male, aged 20-29. He got sick after being in close contact with someone else who has tested positive for COVID-19.
Cumulatively, 27 people from Juneau have tested positive for COVID-19; 18 of these individuals have recovered, nine are currently ill.
Juneau's new case is part of six new ones around the state, for a cumulative statewide total of 335. According to the state, 196 have recovered.
For more local news, information, and resources to help keep Juneau safe and healthy, go to juneau.org/covid-19 and Bartlett Hospital's COVID-19 page.