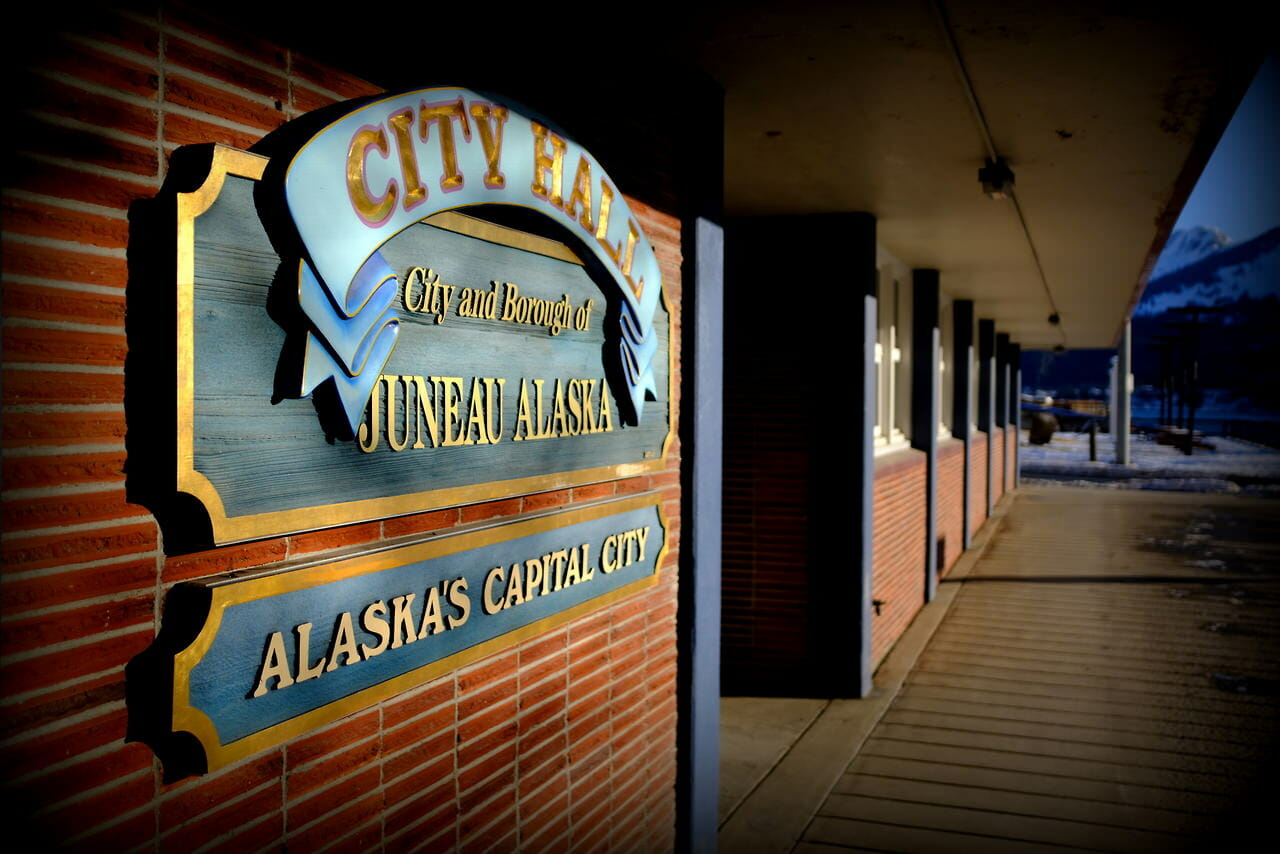 Public hearing items during Jan. 10 Juneau Assembly meeting
The Juneau Assembly has a Regular Meeting on Monday, January 10, at 7 p.m. The following items are up for public hearing:
Ordinance 2021-46: An Ordinance Reestablishing the City and Borough of Juneau COVID-19 Mitigation Strategies and Providing for a Penalty.
Ordinance 2021-08(b)(am)(S): An Ordinance Appropriating $2,000,000 to the Manager for the Capital Civic Center Capital Improvement Project; Funding Provided by General Funds.
Ordinance 2022-01: An Ordinance Repealing the Temporary Sales Tax Exemption for Sales of Cost of Power Adjustments on Electrical Power.
Ordinance 2022-03: An Ordinance Authorizing the Municipal Attorney to Update Monetary Values Pursuant to Adjustment Provisions in Previously Adopted Legislation.
This meeting is virtual only:
To provide public comment during the meeting, call the Municipal Clerk's Office at 907-586-5278 or email City.Clerk@juneau.org by 3 p.m. on Monday, January 10, and provide your name, email address, and phone number if you plan to call into the meeting. During the meeting, if participating via Zoom, hit the 'raise hand' button; or over the phone, press *9 on your phone to be added to the queue and press *6 to unmute your phone when you are called upon to speak. Members of the public are also encouraged to email their comments in advance of the meeting to BoroughAssembly@juneau.org.
The agenda will be available here by 4:30 p.m. Friday, January 7.
For more information, contact the Municipal Clerk's Office at 907-586-5278 or City.Clerk@juneau.org.