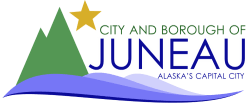 Of Alaska's 36 new resident COVID-19 cases, Juneau has one
The Alaska Department of Health and Social Services reports one new resident case of COVID-19 in Juneau. How the individual contracted the virus is under investigation. Juneau's one new case is part of 36 new resident cases statewide, the highest one-day increase Alaska has seen. The state now has 940 cumulative cases, 400 of which are active.
Although Juneau has a new case today, the community's cumulative number of cases remains at 44. A case – reported June 27 – that the State of Alaska believed was a resident of Juneau based on initially available information turned out to live elsewhere in the state. The case has been switched to the community the individual lives in.
Juneau currently has three active resident cases. Of four total nonresidents reported in Juneau, one is active. The state has had 195 nonresidents test positive for COVID-19, including 12 reported today.
As Fourth of July weekend approaches, please gather cautiously. Outdoors is better than indoors and small groups are safest. Limit time together, stay 6 feet apart from non-household members, wear a face mask, and restrict physical contact to air hugs or waves. If anyone in your group is at high risk for serious illness from COVID-19, or they have people at home that are, they will need to be especially careful. If you're feeling even mildly sick or are experiencing a sudden onset of new symptoms, stay home and call your health care provider or the COVID-19 Screening Hotline – 586-6000, 8 a.m. to 5 p.m. daily – to ask about testing.