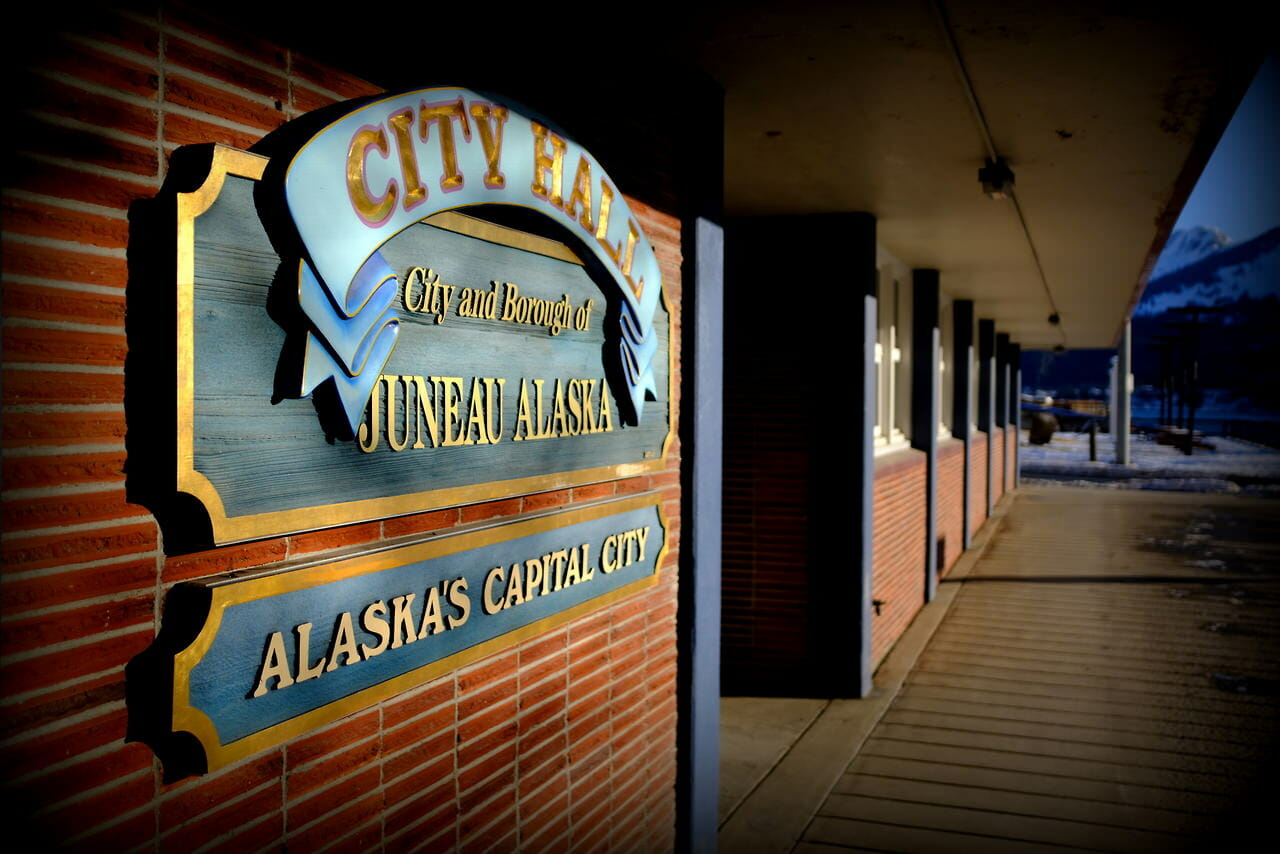 Nov. 7 Assembly retreat: goals, finances & racial equity
During its annual retreat on Saturday, the Juneau Assembly will hear presentations on Juneau's economic outlook and the City and Borough of Juneau's financial forecast, review its 2020 goals and discuss 2021 goals, and take part in a dialogue on racial equity with the First Alaskans Institute. The retreat will occur 8:30 a.m. to 4:30 p.m. on November 7 at the Elizabeth Peratrovich Hall. The agenda will be available here by Friday, November 6.
This will be an in-person meeting with Assembly members and limited staff. Up to eight seats will be reserved for members of the general public and two for media. Media and public attendees must register by 4:30 p.m. on Thursday, November 5, by calling 586-0203; registration involves COVID-19 screening questions. The Assembly retreat is a work session and no public comment will be taken.
During the retreat, all attendees are required to wear masks, be seated at a minimum of 6 feet apart, and pass COVID-19 screening questions day of the retreat. The Central Council of the Tlingit & Haida Indian Tribes of Alaska, which owns and manages the EP Hall, has approved a COVID-19 mitigation plan for the event.
ADA accommodations are available upon request. Please contact the Municipal Clerk's office 36 hours prior to any meeting so arrangements can be made for sign language interpreter services. The Clerk's office telephone number is 586-5278, TDD 586-5351, or email City.Clerk@juneau.org.
To get an audio recording of the work session after the retreat, contact the Municipal Clerk's Office at 586-5278 or City.Clerk@juneau.org.
For more information, contact the Municipal Clerk's Office at 586-5278 or City.Clerk@juneau.org. To register in advance to attend the retreat, call 586-0203.