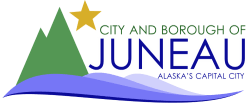 CBJ Wastewater Tracking Data Shows Upward Trend in COVID Virus Presence
The City and Borough of Juneau has participated since September 2022 in a voluntary tracking program, in partnership with the CDC, to monitor wastewater for the presence of the SARS-CoV-2 virus. As of March 9, the data obtained through this program is trending relatively high.
CBJ originally tracked wastewater samples for several months in late 2020, before suspending the program for reasons of cost. CBJ resumed participation in the program in September 2022 with the support of federal subsidies.
Wastewater tracking is conducted by analyzing samples of wastewater, collected at local treatment plants, for the presence of SARS-CoV-2—the virus that causes COVID-19. This method focuses on sampling wastewater because people infected with COVID-19 shed viral genetic material in their feces whether or not they are displaying symptoms.
Wastewater samples are collected twice a week at the CBJ Mendenhall and Juneau Douglas Wastewater Treatment Plants. The samples are then sent to environmental or public health laboratories, where they are tested for the presence and concentration of SARS-CoV-2 genetic material. The laboratory then reports the testing data to CBJ and the CDC.
As of March 9, viral material has been detected in increasing concentration over several tests and is at the highest levels since sampling resumed in September 2022.
CBJ does not intend to require any mitigation measures. This information is provided for community awareness and to aid Juneau residents in their personal decision-making.
Find out more about the CDC's voluntary wastewater tracking program at the CDC NWSS website. View similar data submitted from communities nationwide in the CDC's COVID data tracker.
For technical information about CBJ's wastewater tracking program, please contact Chad Gubala at (907) 586-0393 or [email protected].