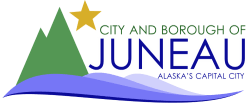 As state reports another COVID-19 case in Juneau, efforts to slow spread are far from over
Another person in Juneau has tested positive for COVID-19, according to the Alaska Department of Health and Social Services. How the individual contracted the virus is under investigation. Cumulatively, 31 people from Juneau have tested positive for COVID-19 since March; 28 of these individuals have recovered.
Statewide, the State of Alaska reports 404 cumulative cases; 356 of those have recovered.
As the state's reopening moves to Phase 3/4 today, travel restrictions remain in place and personal preventive measures are more important than ever.
Stay six feet or more away from non-family members.
Cover your mouth and nose with a cloth face cover when around others.
Wash your hands frequently and wipe down surfaces frequently.
Stay home if you are sick and get tested for COVID-19 if you have even mild symptoms. Call Juneau's COVID-19 Screening Hotline at 586-6000, 8 a.m. to 5 p.m. daily. See the list of COVID-19 symptoms here.
All businesses should assist individuals with personal mitigation strategies, including opportunities for frequent hand washing; opportunities for 6-foot distancing between all non-family members; encourage face covering/masks; regular cleaning and extra attention to high touch surfaces; and special accommodations for those at higher risk to help minimize their risk.
State of Alaska's Mandate 10 on Interstate Travel is still in effect and generally requires that any person entering Alaska must proceed directly to their designated quarantine location and remain in that location for 14 days (or the duration of the visit, if it is shorter) without leaving for any reason other than medical necessity.
For detailed information on COVID-19 in Juneau, the City and Borough of Juneau's Emergency Operations Center provides daily updates on its local response to the pandemic. Read the updates here.