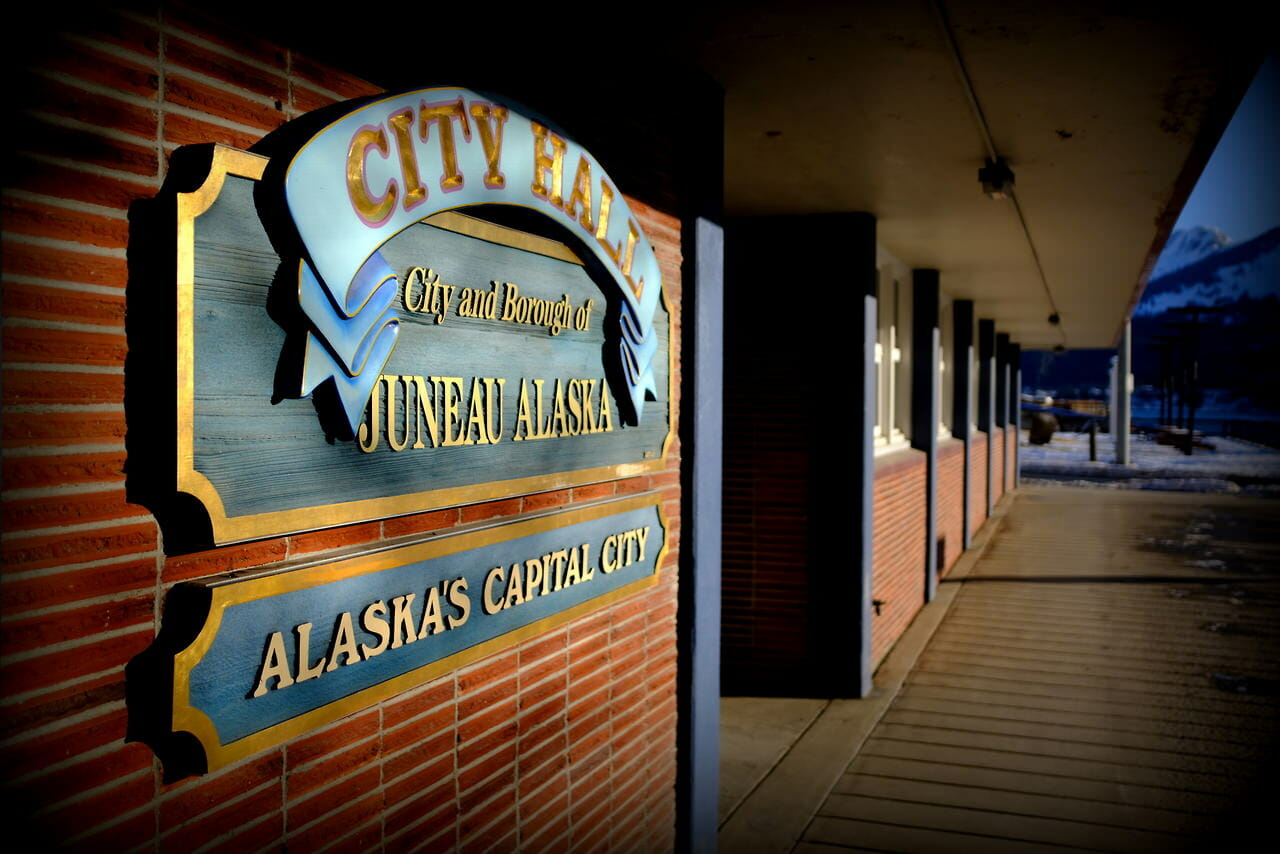 Three Assembly meetings on April 27: How to watch, listen, give public comment
Three Juneau Assembly-related meetings have been scheduled for Monday, April 27. Below are the details for each meeting and how to watch, listen, and/or provide public testimony to the Assembly. All meetings will be conducted as "virtual only" meetings. Please follow the unique instructions below for the specific meeting you are trying to access.
12 p.m. Special Public Works & Facilities Committee regarding Capital Improvement Projects This meeting will not be broadcast live on the CBJ Facebook page but the public can still access the Zoom Webinar by one of the following ways:
6 p.m. Special Assembly Meeting with Alaska Chief Medical Officer Dr. Anne Zink
The public can listen to the audio or watch the meeting in a few different ways:
Connect directly to the Zoom Webinar as an attendee https://juneau.zoom.us/j/91879775775
Call 1-346-248-7799 and enter Webinar ID: 918 7977 5775
Watch through Facebook Live on the CBJ Facebook page https://www.facebook.com/cbjuneau
Please note that this meeting and the 7 p.m. meeting will include closed captioning services. Public members watching will need to adjust the settings on their individual devices to enable closed captioning to show up. For closed captioning viewing, users are encouraged to watch on a desktop or laptop computer rather than on mobile devices as some mobile devices are not compatible with the webinar platform.
7 p.m. Regular Assembly Meeting
The public can listen to the audio or watch the meeting in a few different ways:
To provide public comment during the Regular Assembly meeting, call the Municipal Clerk's public testimony request phone line at 586-0215 by 3 p.m. on April 27 or send an email to City.Clerk@juneau.org by 3 p.m. on April 27 and provide your full name, email address, the phone number you'll be calling from, and the agenda topic(s) on which you wish to testify. Then call in or connect to the Regular Assembly Meeting webinar at 7 p.m. Testimony time will be limited by the Mayor based on the number of participants. Members of the public are encouraged to send their comments in advance of the meeting to BoroughAssembly@juneau.org.
The agenda and packet material for all three meetings will be posted here on the CBJ website by close of business Friday, April 24.
ADA accommodations are available upon request. Please contact the Clerk's office 36 hours prior to any meeting so arrangements can be made for closed captioning or sign language interpreter services depending on the meeting format. The Clerk's office telephone number is 586-5278, TDD 586-5351, or email City.Clerk@juneau.org.