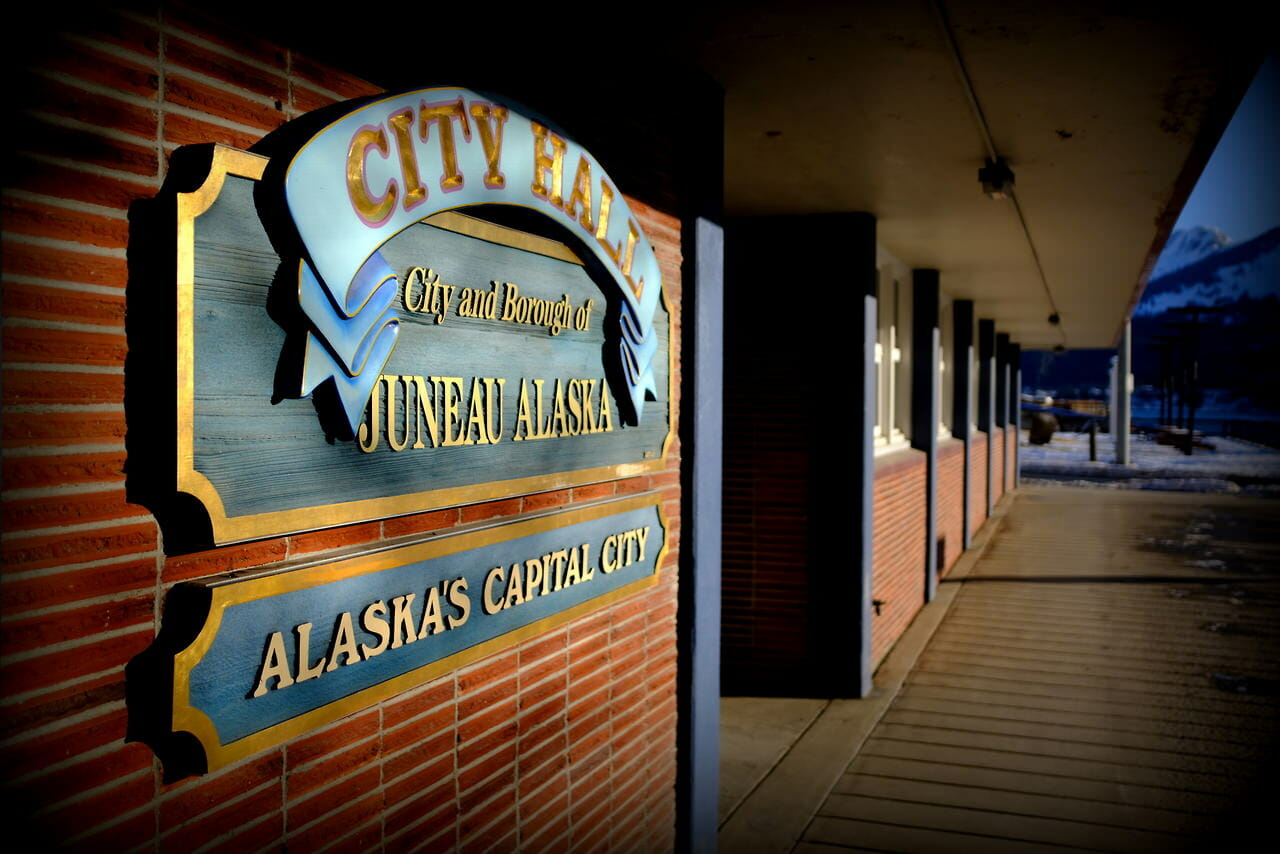 Planning Commission meets May 25. Here's how to weigh in.
The Planning Commission meets May 25 at 7 p.m. to review applications for a marijuana business, an assisted living and memory care facility with an associated Parking Waiver, and parking code revisions. These items are up for public hearing.
This virtual meeting will be by video and telephonic participation only. Join the virtual meeting online https://juneau.zoom.us/j/92338398477 or call: 1-346-248-7799 or 1-669-900-6833 or 1-253-215-8782 and enter Webinar ID: 923 3839 8477.  If you're giving public comment, you'll be asked to state your name, place of residence, and will be asked to stay on the phone after your testimony to answer any questions from the Commission. For more information about the procedure, contact the Community Development Department at 907-586-0715.
The public is encouraged to submit written comments to [email protected] by 12 noon, May 24, or testify at the meeting. Read the Planning Commission Meeting agenda here.
A Conditional Use Permit for marijuana retail, cultivation, and on-site consumption (USE2021 0005)
The applicant proposes developing existing commercial space into a 1,285 square foot indoor cultivation area, and a 1,780 square foot retail area at 10011 Glacier Highway. In the cultivation area, 500 square feet will be for growing plants, and the rest for harvest, drying, and packaging. The applicant also proposes adding a 780 square foot outdoor consumption area. Consumables may include smoking bud or flower, or edibles containing marijuana. State law does not allow sale of concentrate for on-site consumption, and the consumption area is limited to product purchased on site. Food or non-alcoholic beverages without marijuana may be sold. Alcohol and tobacco may not be consumed on site.
A Conditional Use Permit for a 98-bed assisted living and memory care facility with an associated Parking Waiver (USE2021 0006 & PWP2021 0002)
The applicant proposes an assisted living facility that will contain 86 total units with 98 total beds. According to the project narrative, the bed count differs from the unit count, because the facility will include some shared memory care units. In addition to the residential units, the assisted living facility will contain common amenities: care options with daily living assistance for both assisted living and memory care residents, landscaped courtyard with outdoor patio seating, furnished common living rooms, restaurant style dining, facility bus/vehicle to assist residents with shopping and doctor visits, library and reading nooks, movie theater, spa and salon, activity rooms, housekeeping and laundry services, fitness center, and concierge service. If approved, the associated Parking Waiver would reduce the parking requirement from 39 spaces to 34 spaces.
Parking code revision, which includes reorganization, establishing a "town center" parking standards, revised parking district boundaries, and allowing parking waivers downtown (AME2021 0003)
At their March 2, 2020 meeting, the CBJ Assembly directed the Planning Commission to review and update the Parking Code, and take public comment on any parking proposal developed. The Planning Commission then met several times as the Title 49 Committee to review, revise, and reorganize the Parking Code. The revisions are now coming before the Planning Commission for public comment and final review.