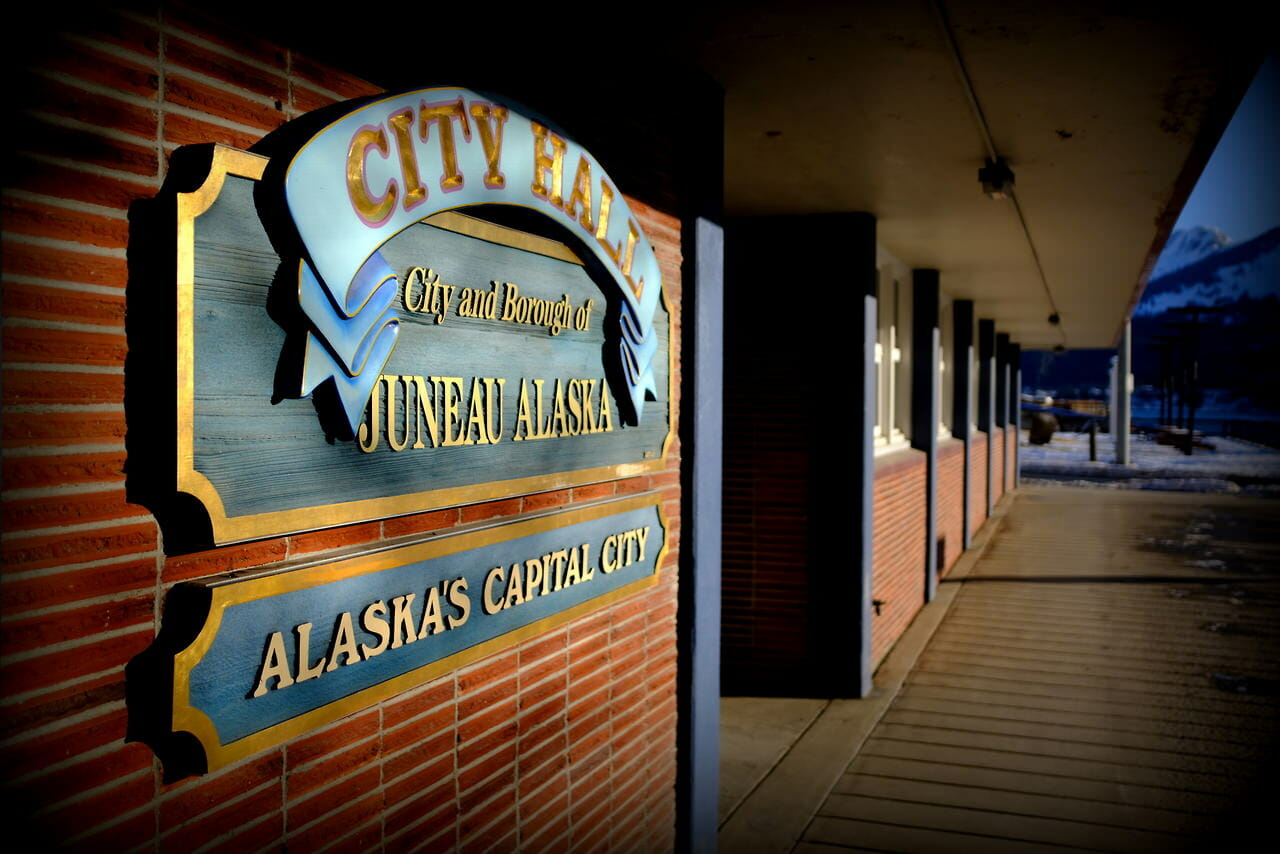 Planning Commission meets March 23. Here's how to weigh in.
The Planning Commission meets March 23 at 7 p.m. to review applications for park maintenance at Capital School Park and removing a plat note for Pedersen Hill. These items are up for public hearing.
This virtual meeting will be by video and telephonic participation only. Join the virtual meeting online https://juneau.zoom.us/j/98118003735 or call 1-346-248-7799 or 1-669-900-6833 or 1-253-215-8782 and enter Webinar ID 981 1800 3735. If you're giving public comment, you'll be asked to state your name, place of residence, and will be asked to stay on the phone after your testimony to answer any questions from the Commission. For more information about the procedure, contact the Community Development Department at 907-586-0715.
The public is encouraged to submit written comments to pc_comments@juneau.org by 12 noon, March 22, or testify at the meeting. Read the Planning Commission Meeting agenda here.
Retaining structure replacement, site grading, and new equipment, with possible electrical and landscaping work at Capital School Park (CSP2021 0001)
This project replaces the central retaining structure and will provide improvements to park programming. Existing playground areas and the paved court area at the base of the retaining structure will be rebuilt and reconfigured. Grading at the base of the sled hill and into the open play area will improve drainage and the new field will have new natural or artificial turf. New electrical service and pedestrian-scale lighting will serve the central play and path areas, and new playground equipment for 5- to 12-year-olds will be installed. The areas that are impacted by construction activity will see new landscaping.
Remove a plat note that limits the driveway development onto Karl Reishus Blvd (SMF2021 0001)
This project proposes removing a plat note that restricts driveway access to Karl Reishus Boulevard for three lots at the top of the hill. Lots have been developed with curb cuts onto Karl Reishus Boulevard and have been sold. CBJ cannot issue building permits for access to Karl Reishus Boulevard because of the plat note.