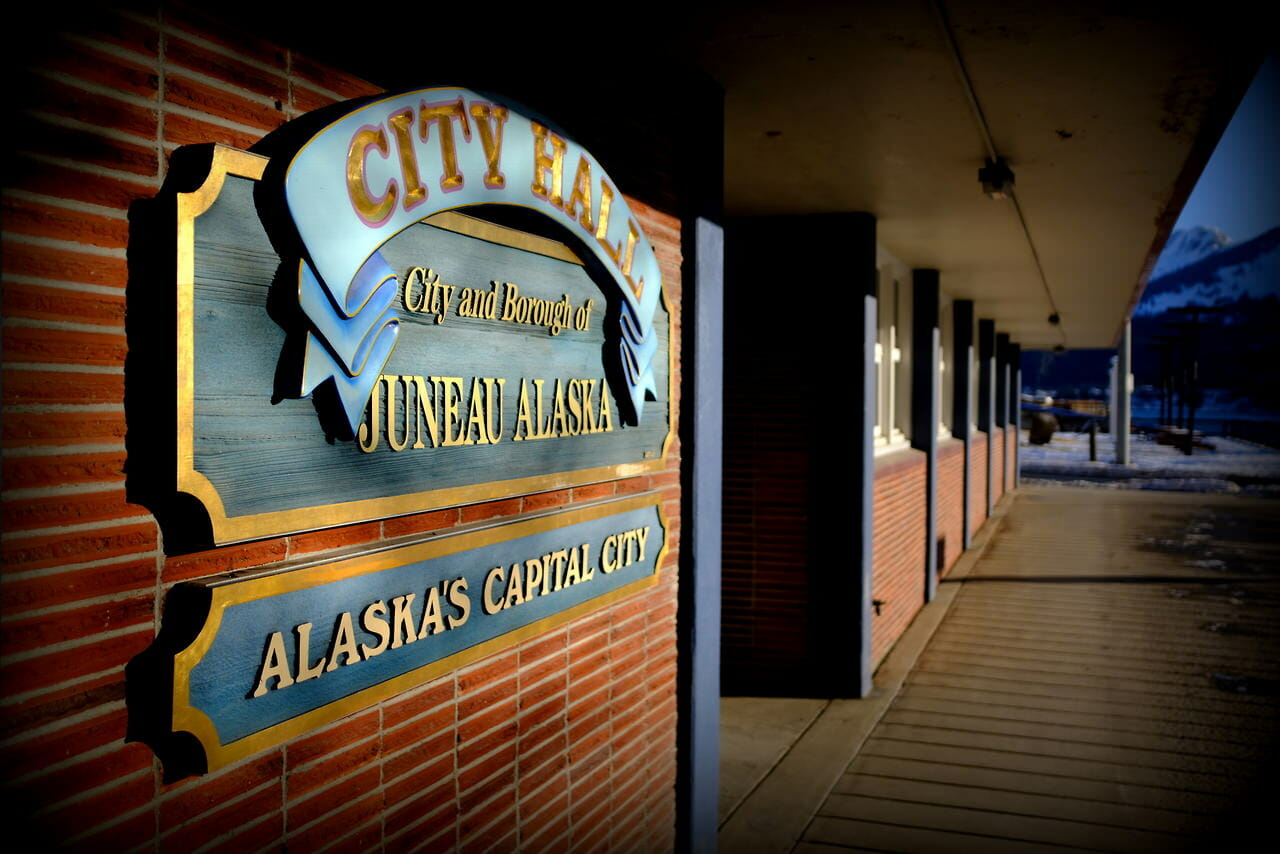 Planning Commission meets July 14. Here's how to weigh in.
The Planning Commission Meeting will occur July 14, 7 p.m. This meeting will be virtual and telephonic only, and will be to review applications for an alcohol retail area expansion with a drive-through coffee window, a reduction in a front yard setback, and an emergency shelter and social services office building with an associated parking waiver. These items are up for public hearing.
Adhering to the State of Alaska mandate on gatherings, the Assembly Chambers will be closed to the public. This virtual meeting will be by video and telephonic participation only. To join the webinar, paste this URL into your browser: https://juneau.zoom.us/j/95654237044. To participate telephonically, call: 1-346-248-7799 or 1-669-900-6833 or 1-253-215-8782 or 1-312-626-6799 or 1-929-436-2866 or 1-301-715-8592 and enter Webinar ID: 956 5423 7044. At the start of testimony, the caller will be asked to state their name, place of residence, and will be asked to stay on the phone after their testimony to answer any questions from the Commission. If you have any questions about the procedure, please contact the Community Development Department at 907-586-0715.
The public is encouraged to submit written comments to pc_comments@juneau.org by 12 noon, July 10, or testify telephonically at the meeting.  For more information related to the Planning Commission Meeting agenda items, click here.
490 square foot expansion of alcohol retail area and the installation of a drive-through coffee window (USE2020 0012)
The applicant requests a Conditional Use Permit to expand the Duck Creek Market convenience store by 490 square feet. Currently, the lease site includes two (2) loading spaces, one of which will be enclosed and become the 490 square foot addition to the market, to include a redesigned entryway. The applicant also intends to provide a drive-through option to customers via an unused drive-through window. The drive-through would be for coffee and convenience store items only.
A reduction to the front yard setback (ADP2020 0001)
The applicant requests an Alternative Development Permit to reduce the front yard setback from 20 feet to 10.50 feet for an addition. Two additions are planned; one addition for an entry that complies with the D5 required setbacks, and one addition for living space that requires an Alternative Development Overlay District setback reduction. The proposed additions would be onto the dwelling. The larger of the two additions expands the kitchen, dining, and living area, and provides a reading loft and storage area.
An emergency shelter and social services office building with associated Parking Waiver (USE2020 0008 and PWP2020 0002)
The applicant requests a Conditional Use Permit for an emergency homelessness shelter and a multi-tenant non-profit center (two separate buildings). The proposed development will consolidate homelessness services for more effective and efficient delivery of services and build on a use already established in the neighborhood (St. Vincent de Paul). The shelter will primarily accommodate homeless adults. The applicant also requests a Parking Waiver to reduce the number of required off-street parking spaces from 56 to 48.