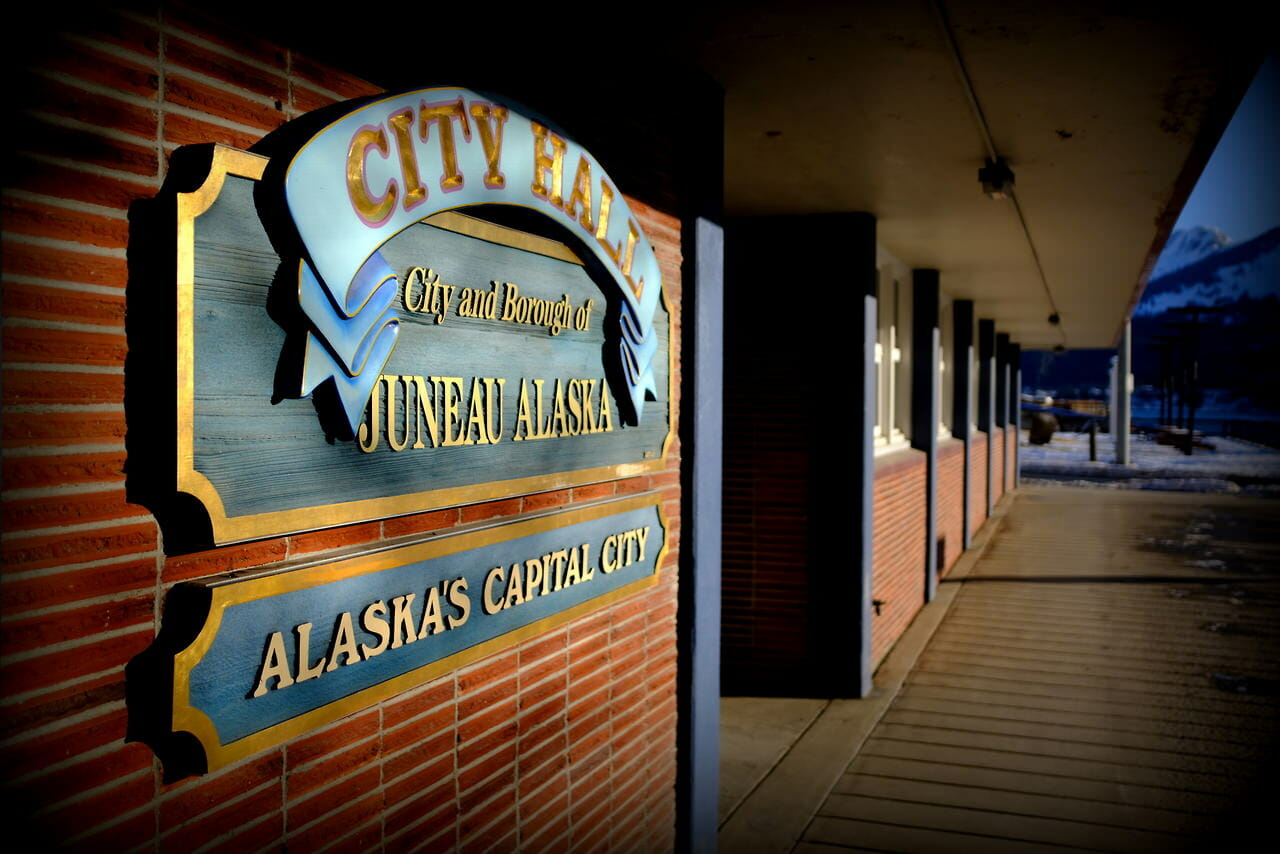 Planning Commission meets January 25. Here's how to weigh in.
The Planning Commission meets January 25 at 7 p.m. to review applications for a parking code revisions, code amendments regarding pre-application conferences, and revisions to the Marijuana Establishments code. These items are up for public hearing.
This virtual meeting will be by video and telephonic participation only. Join the virtual meeting online https://juneau.zoom.us/j/81485001665 or call: 1-346-248-7799 or 1-669-900-6833 or 1-253-215-8782 and enter Webinar ID: 814 8500 1665.  If you're giving public comment, you'll be asked to state your name, place of residence, and will be asked to stay on the phone after your testimony to answer any questions from the Commission. For more information about the procedure, contact the Community Development Department at 907-586-0715.
The public is encouraged to submit written comments to [email protected] by 12 noon, January 21, or testify at the meeting. Read the Planning Commission Meeting agenda here.
Parking code revisions, which includes reorganization, establishing a "town center" parking standard, revised parking district boundaries, and allowing parking waivers downtown (AME2021 0003)
The purpose of this agenda item is to consider if minimum parking requirements should encourage or discourage certain uses in the Town Center Parking District and how parking requirements in the Proposed Space Table should be modified. The proposed parking ordinance would be updated with purpose language for the Town Center Parking District that reflects development orientation.
Amendment to the CBJ Land Use Code Title 49 to make pre-application conferences optional and not mandatory (AME2022 0001)
Pre-application conferences are a service provided by CBJ at no cost. Representatives from Planning, Building, General Engineering, and Fire attend the conferences. The meetings provide the opportunity for an applicant to present a conceptual proposal and gain information about the permitting process and requirements of the various codes; zoning, building, engineering, and fire. This information guides the development proposal and sets the applicant up for success, providing them with information about the permitting process, options available, and materials required for a complete permit.
Revision to 49.65 Article XI Marijuana Establishments to remove the requirement for a five-year review for Conditional Use Permits issued to marijuana establishments (AME2022 0002)
CBJ's proposal to remove the requirement for the Planning Commission to review all Conditional Use Permits for marijuana establishments every five years will ease the permitting burden for business owners and treat marijuana establishments similarly to other businesses permitted through the Conditional Use Permit process. Additionally, removing this review process reduces the number of cases that must to be heard by the Commission and decreases the burden on staff creating staff reports.