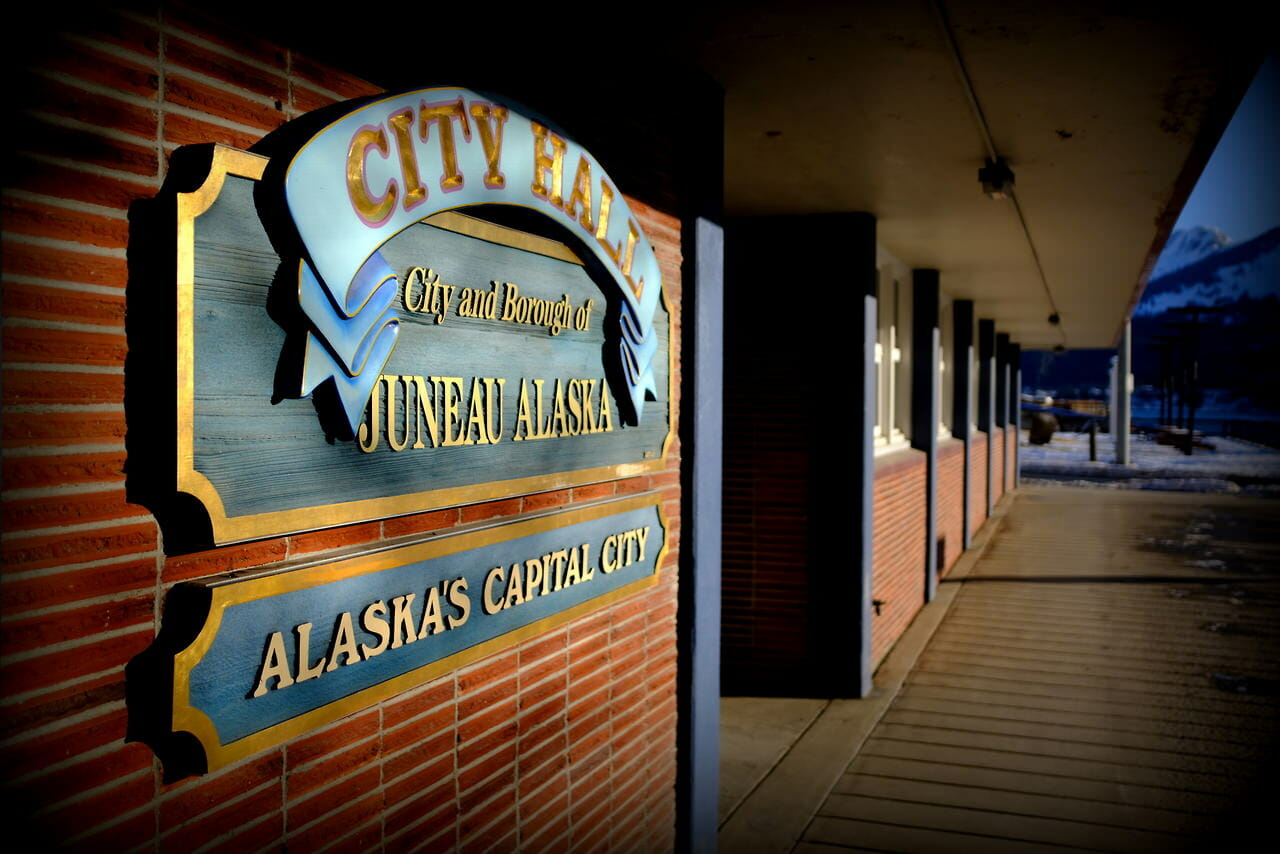 Planning Commission meets August 10. Here's how to weigh in.
The Planning Commission meets August 10 at 7 p.m. to review applications for a rezone and an ordinance change. These items are up for public hearing. Join the virtual meeting online https://juneau.zoom.us/j/98653571983 or call: 1-346-248-7799 or 1-669-900-6833 or 1-253-215-8782 and enter Webinar ID: 986 5357 1983. If you're giving public comment, you'll be asked to state your name, place of residence, and will be asked to stay on the phone after your testimony to answer any questions from the Commission. For more information about the procedure, contact the Community Development Department at 907-586-0715. Read the Planning Commission Meeting agenda here.
Rezone from Industrial to General Commercial (AME2021 0009)
The applicant proposes a rezone of nine lots, consisting of 7.1 acres, from Industrial to General Commercial near the Yandukin Drive and Egan Drive intersection. The proposal includes maintaining an Industrially-zone buffer between the proposed rezone and the airport property. This accommodation sustains the Comprehensive Plan goal of new Industrial land, while recognizing the need to provide expansion capability for heavy commercial and light industrial uses.
An ordinance change to update CBJ 49.15.330(g)(9), Conditional Use Permit, 49.70.210, Hillside Development, and 49.70.300, Landslide and Avalanche Areas, to adopt the May 28, 2021 Downtown Juneau Landslide and Avalanche Assessment (AME2021 0008)
The currently adopted landslide and avalanche maps for downtown Juneau, dated September 9, 1987, are based on maps developed in the 1970s. These low-resolution maps combined landslide and avalanche areas into a single map, which identifies moderate and severe hazard areas. In 2018, the Community Development Department (CDD) was awarded a grant from the Federal Emergency Management Agency to update these maps with current scientific analysis, and to evaluate landslide and avalanche areas separately. At this time, CDD is proposing only the minimum regulatory changes necessary to adopt the new maps and to reflect the landslide and avalanche designations in the new assessment.