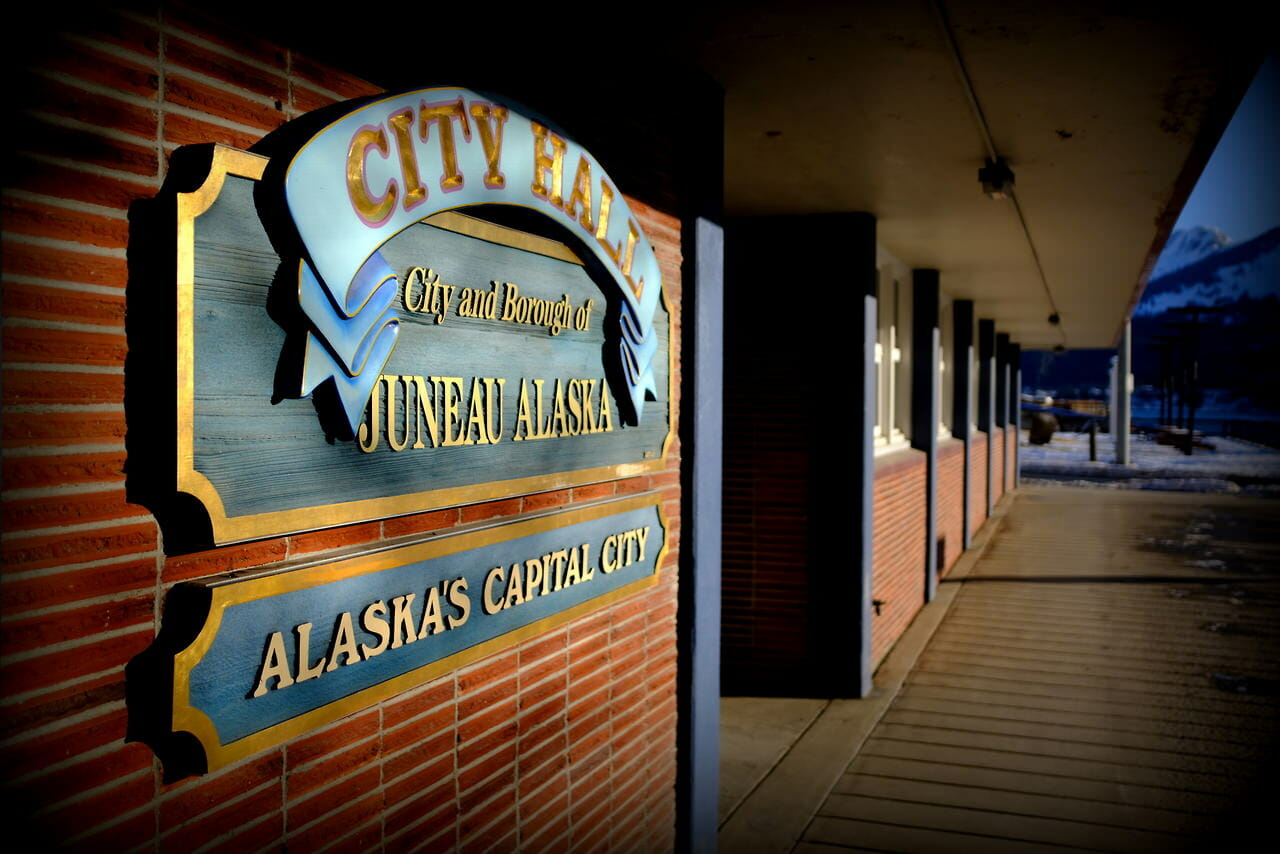 Planning Commission meets April 27. Here's how to weigh in.
The Planning Commission will hold a Committee of the Whole Meeting prior to the regularly scheduled Planning Commission Meeting on April 27 at 5:30 p.m. to review the Accessory Apartment Ordinance. At its Regular Meeting at 7 p.m. the Planning Commission will review applications for commercial use in an Industrial Zone and a new Wireless Communications Facility monopole. These items are up for public hearing.
These virtual meetings will be by video and telephonic participation only. Join online https://juneau.zoom.us/j/91269731818 or call: 1-346-248-7799 or 1-669-900-6833 and enter Webinar ID: 912 6973 1818. If you're giving public comment, you'll be asked to state your name, place of residence, and will be asked to stay on the phone after your testimony to answer any questions from the Commission. For more information about the procedure, contact the Community Development Department at 907-586-0715.
The public is encouraged to submit written comments to pc_comments@juneau.org by 12 noon on Monday, April 26, or testify at the meeting. Read the Regular Planning Commission Meeting agenda here. Read the Committee of the Whole Meeting agenda here.
A Conditional Use Permit for commercial use in an Industrial Zone (USE2021 0003)
The structure on the lot was built in 2013 and a salon was permitted on site in 2015. The applicants are requesting to move the existing salon from the front of Suite 112 to the entirety of Suite 113, changing the use and expanding the square footage of the miscellaneous commercial use. The applicants are also proposing to convert the former salon space to a similar miscellaneous commercial use.
A new, 100-foot Wireless Communications Facility monopole (WCF2021 0001)
The applicant is proposing a new, 100-foot monopole, with a 230 square foot shelter for equipment. Coverage objectives for the site include commercial and industrial waterfront uses. When the cruise ships arrive, the existing network reaches capacity and some customers may not be able to use the service. The site will be used to "offload" cellular traffic from cruise ships during the season and accommodate some of the traffic, so the entire networks is more stable and functional during high-use periods.