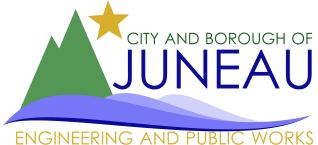 Rainforest Recovery Center Exterior Upgrade
Bid Due Date: 2021-04-06
Pre-Bid Meeting: 2021-03-17
Type of Solicitation: Bid
Bid/RFP Number: BE21-144
Date Advertised: 2021-03-05
Construction Estimate: $511,000
Cost of Bid Documents: Download Only
Project Description:
Project is an exterior upgrade of an existing single-story residential treatment facility on the Bartlett Regional Hospital ("BRH") campus. The building Consists of two major portions--an original portion constructed in 1978 (the "Rainforest Recovery Center") and a new wing constructed in 2020 (the "Detox Wing"). Project includes upgrading the siding, windows, and other exterior items of the Rainforest Recovery Center to a quality similar to those of the Detox Wing. Gutters and other items, including storm drain lines, will be added to the roof which was entirely new or replaced during the 2020 project. The Work will occur in an occupied facility; coordination with Owner's operations and phasing of the work is required. Project will be concurrent to an adjacent project to demolish the Bartlett Outpatient Psychiatric Services ("BOPS") Building and construct the BRH Behavioral Health Facility. Some of the site work for the BOPS demo and BRH Behavioral Health Facility project will extend into this project location. Contractor will need to coordinate operations in overlapping areas with the BRH Behavioral Health Facility Contractor and Owner.
Result
Low Bidder:
Island Contractors, Inc.
Bid Opening/Proposal Date:&nbsp2021-04-06
Bid Amount: $403,476
Award Date: 2021-04-14
Award Amount: $403,476