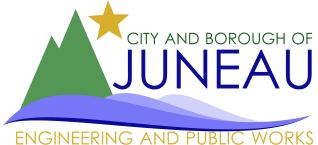 Paris Creek Pedestrian Bridge
Proposal Due Date: 1/31/2017
Type of Solicitation: RFQ
Bid/RFP Number: E17-198
Date Advertised:
Construction Estimate: $30,000
Cost of Bid Documents: -----
Project Description:
This Request for Quotes is intended to result in the design, fabrication, and delivery of one pre-manufactured 5 ft. x 30 ft. glulam stringer pedestrian bridge, supplied in kit form to Juneau, Alaska, for assembly by trail crews on-site. Bridge will comply with the attached bridge specifications for Pre-Manufactured Pedestrian Bridge in accordance with these contract documents.
Result
Low Bidder:
Western Wood Structures, Inc.
Bid Opening/Proposal Date:&nbsp1/31/2017
Bid Amount: $16,400
Award Date: 2/2/2017
Award Amount: $16,400
Addenda and Additional Information: